6 juli, 2021
Peter R de Vries, Mocromafia & beveiling
Peter R. de Vries doodgeschoten
Leidt tot nieuwe discussie over het beveiligen van journalisten en politici tegen criminaliteit.
25 september 2021
Krant koppelt Corona-critici, Radicale  moslims en Extreem rechts aan elkaar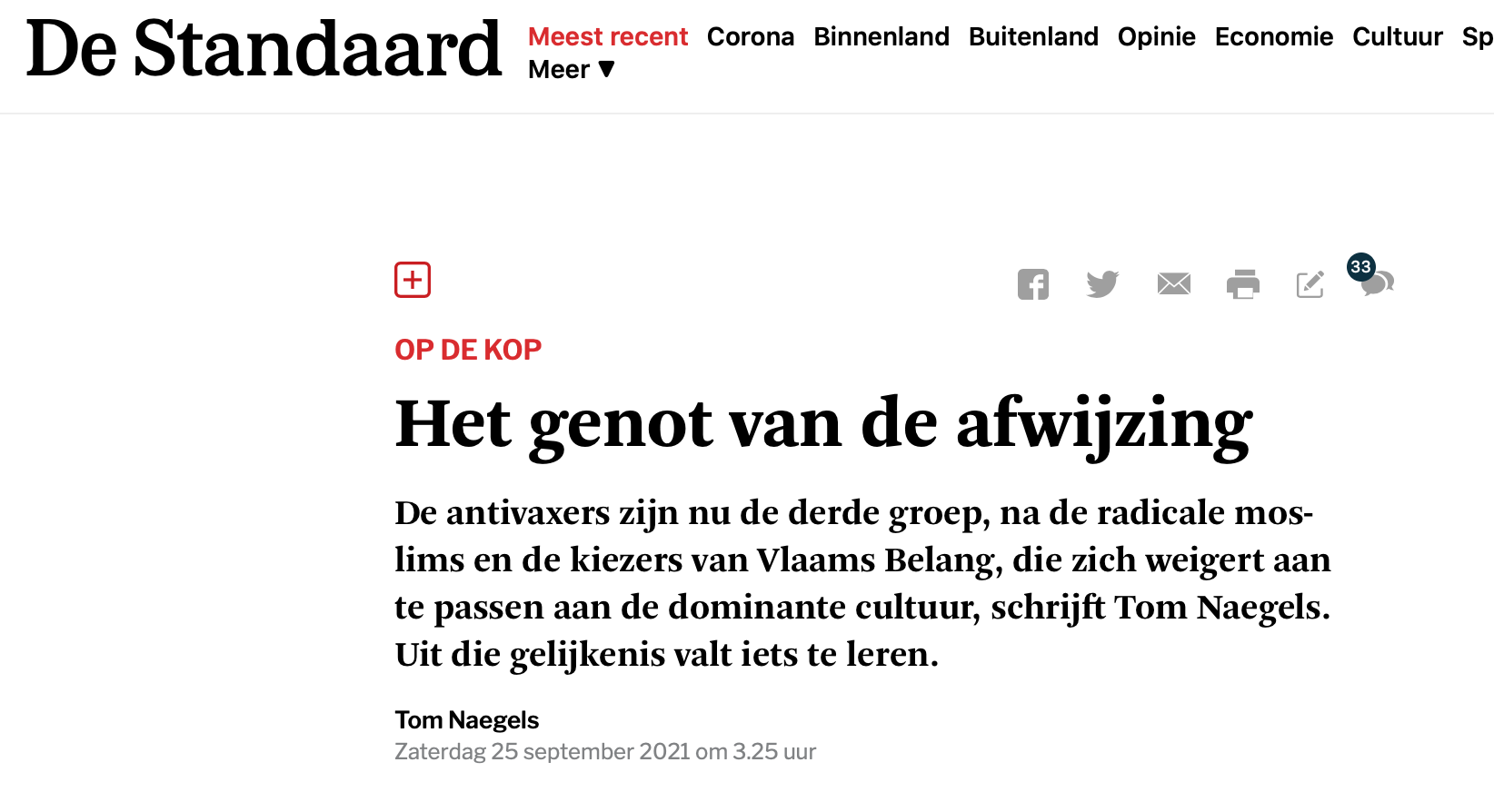 Anti-vaxxers = Radicale moslims = Extreem rechts
Volgens De Standaard: "De antivaxers zijn nu de derde groep, na de radicale moslims en de kiezers van Vlaams Belang, die zich weigert aan te passen aan de dominante cultuur, schrijft Tom Naegels"
https://www.standaard.be/cnt/dmf20210924_97755386
25 september 2021
Arnoud van Doorn en Willem Engel worden geassocieerd met elkaar.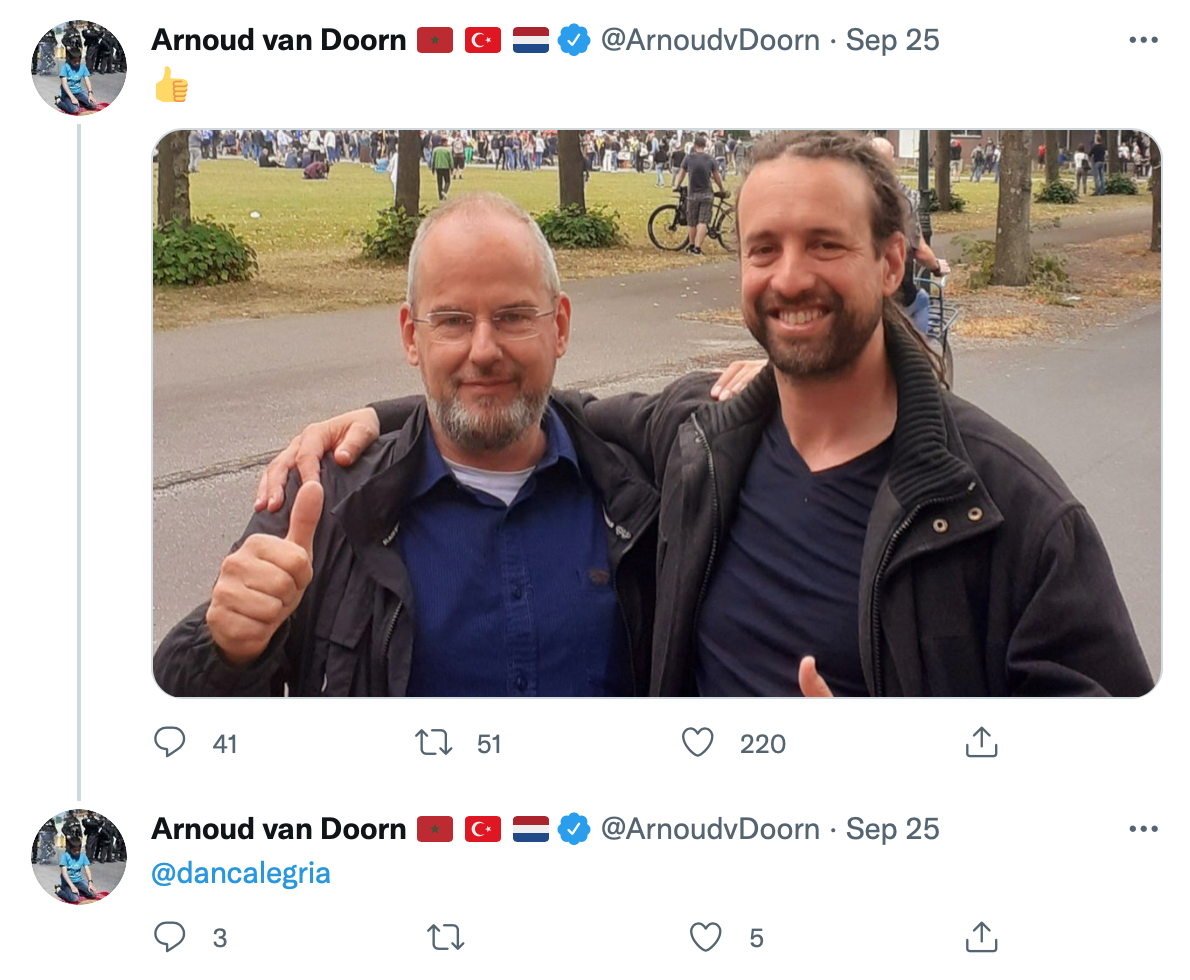 A. van Doorn op foto met W. Engel
Tijdens een demonstratie tegen het invoeren van de QR-code, maken A. van Doorn en W. Engel deze foto, voor de Twitter van Arnoud.
The Divi Space Membership is Here! Save Up To 90% and Get Access To All Of Our Products
Get permanent access to ALL Divi Space. Build gorgeous, high-converting websites with the best WordPress and Divi plugins, child themes, icon packs, layouts, and more. This insanely good deal will be going away soon, so make sure and grab it today while you still can!